The Challenger League is underway in North America and Brazil. Here's a rundown on the action so far:
Jump to:
North America
Three NACL play days have already taken place; one on Sep. 10 and then two last weekend. This means we're already a third of the way through the stage and certain players and teams have begun to stand out.
Currently, Reality TV are the only team with three wins as they secured all nine points against Investigation File, Luminosity Gaming, and Aqualix. Across these results, the standout player has been "Gaveni", as he hit SiegeGG Ratings of 1.76, 1.37, and 1.94. This included kill-death spreads of 16-4 and 15-5 and marks one of the most dominant performances seen in any league in R6 history.
This makes him, without a doubt, the current league MVP with 43 total kills to 15 deaths on roaming operators. This is in stark contrast to the last stage, where he ended as the 10th-highest rated player in the NACL in his debut Challenger League stage.
Also currently flawless in the league are The Favelas, though they've only played two games so far, beating Aqualix and 1shot. This is impressive considering The Favelas' core finished 10th last stage while playing as Gaimin Gladiators' academy team. Since then, they've added in the ex-TSM, Oxygen, and beastcoast player, Khalil "b1ologic" Pleas.
Aqualix, who won last stage's NACL but since lost Keegan "Gasher" Slovensky to TSM and gained Keagen "P3NGU1N" Smith from Parabellum, now sit way down in seventh with just one point so far.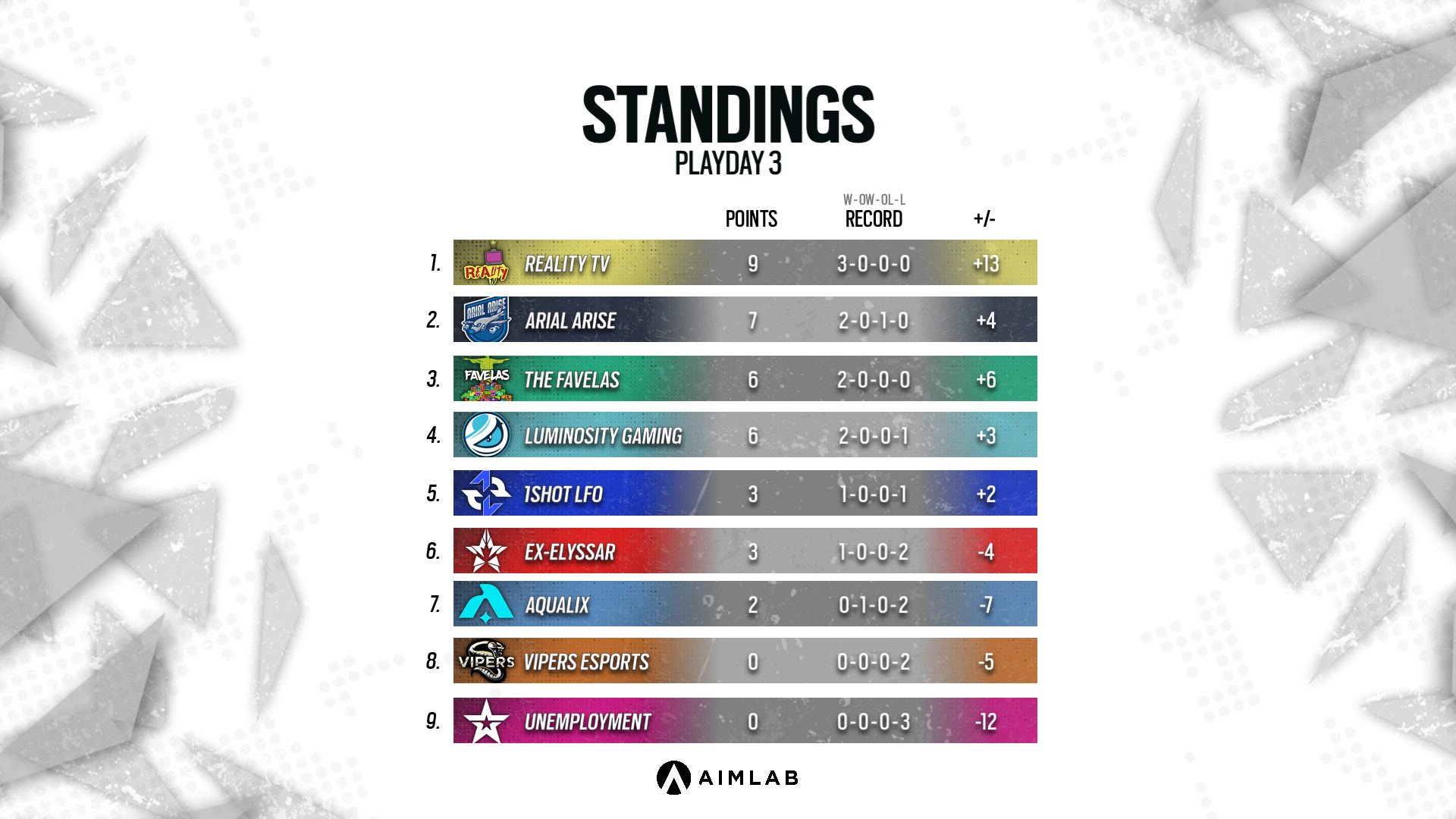 Brazil
The opening play day of the Brasileirão Série B tournament took place on Tuesday. This tournament has been confirmed to not offer a relegation spot to the main Brasileirão tournament, but is still key to developing tier-two talent.
Some of the notable teams include Electrify Steel Gaming, which stars the ex-FURIA player Thiago "LENDA" Torres, Magic Squad, which includes the recent INTZ player Victor "Hornetao" Lopes, and Supernova Esports, which includes another ex-FURIA player, Renan "fredQx" Lucas, as well as 2021 Série B winner Enio "DreeuZ" Rodrigues.
These latter two teams faced off in week one, which was a slaughter as Magic Squad won 7-2 and Hornetao secured 13 kills to five deaths.
Also notable were Laquimica Esports, who won their own game 7-3, as "Nyjl" ended with a 1.71 SiegeGG Rating with 14 kills to seven deaths.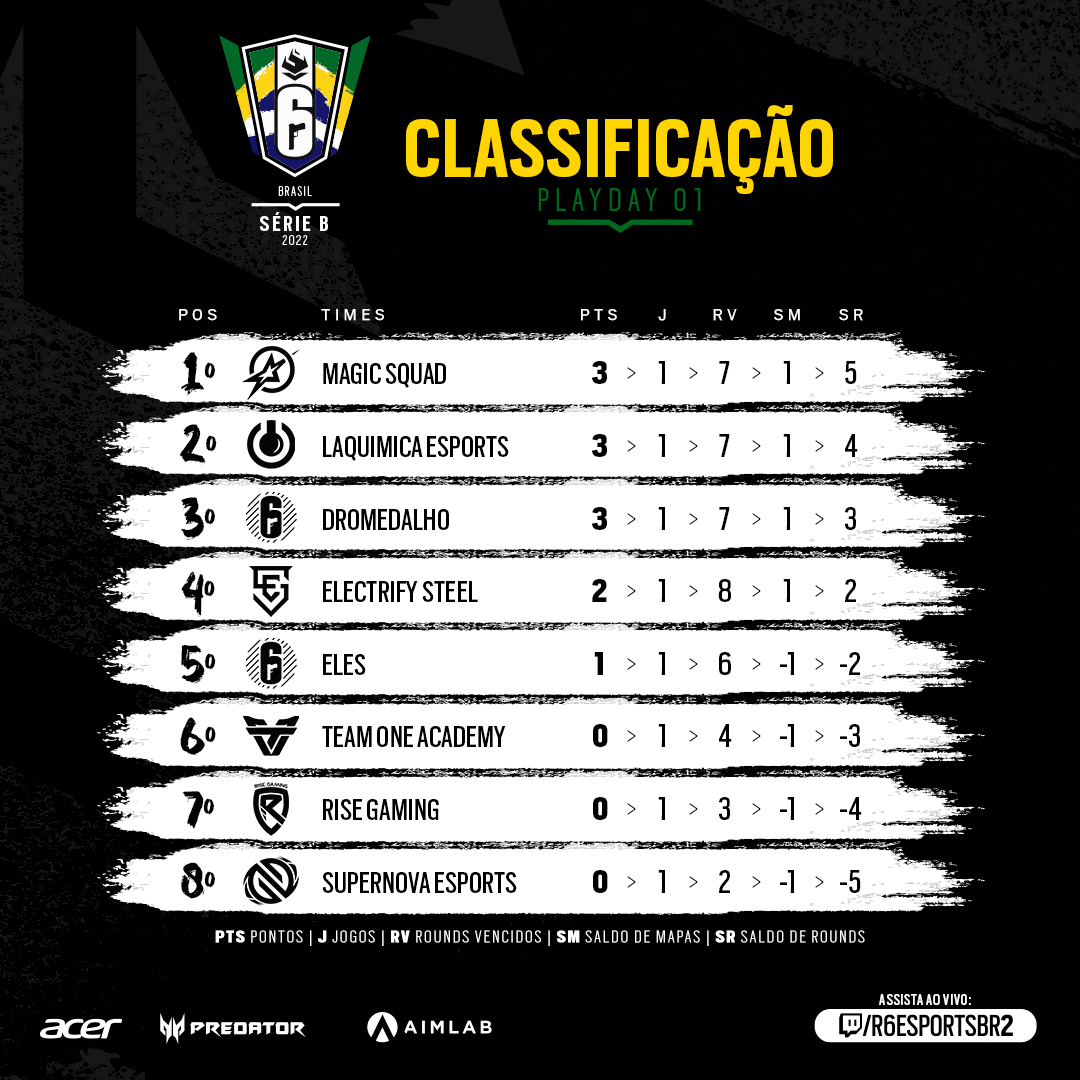 Europe
While the EUCL won't start until October, three new teams have qualified for the tournament so far this month. This is after the second open qualifier and the GSA League both came to an end.
At the moment, these are the qualified teams:
ex-Heroic -- Relegated last year
HellRaisers -- EUCL runners-up last year
WYLDE -- GSA representatives
321 Sked Esport -- French representatives
Mkers -- Italian representatives
Rebels Gaming -- Iberian representatives
NecroRaisers -- V4 representatives
Activit-E Esports -- Benelux representatives
TENSTAR -- Open qualifier team
Viperio 86 -- Open qualifier team
This weekend, two more teams will be determined at the Northern Premier League Finals, while four more will be decided via the final open qualifier.
In reality, the three teams in contention in the NPL Finals are TENSTAR, Viperio, and Victus. One or both of the former teams will win the NPL EUCL spots, adding a second qualification spot to the open qualifiers. For instance, if TENSTAR comes first in the NPL, five open qualifier teams will qualify rather than the current four.
Asia Pacific
Previously the APAC "Challenger League" tournament took the form of a playoff event with the top teams in the Japanese, Korean, SEA, and Oceanic national scenes.
With this in mind, a recent change to the Korean Open tournament rulebook made on Sept.13th is notable:
When a league is restructured, or a new league is established, the seed rights and APAC Relegation entry points (Korean Open Points) are initialized and determined by a separate procedure under Ubisoft's supervision.
This means that if APAC is being restructured for the 2023 season, as has been heavily implied, performance in the 2022 Korean Open may not offer a relegation spot as it would be determined by a "separate procedure".
In reality, this is too vague to take anything concrete from, but the need to introduce this rule at all heavily implies that relegation will be very different if present at all this year.