Ubisoft has announced that the Serie B Challenger League victors will not be promoted to the primary leagues in the Brazilian, Mexican, or South American Championship leagues at the end of this year.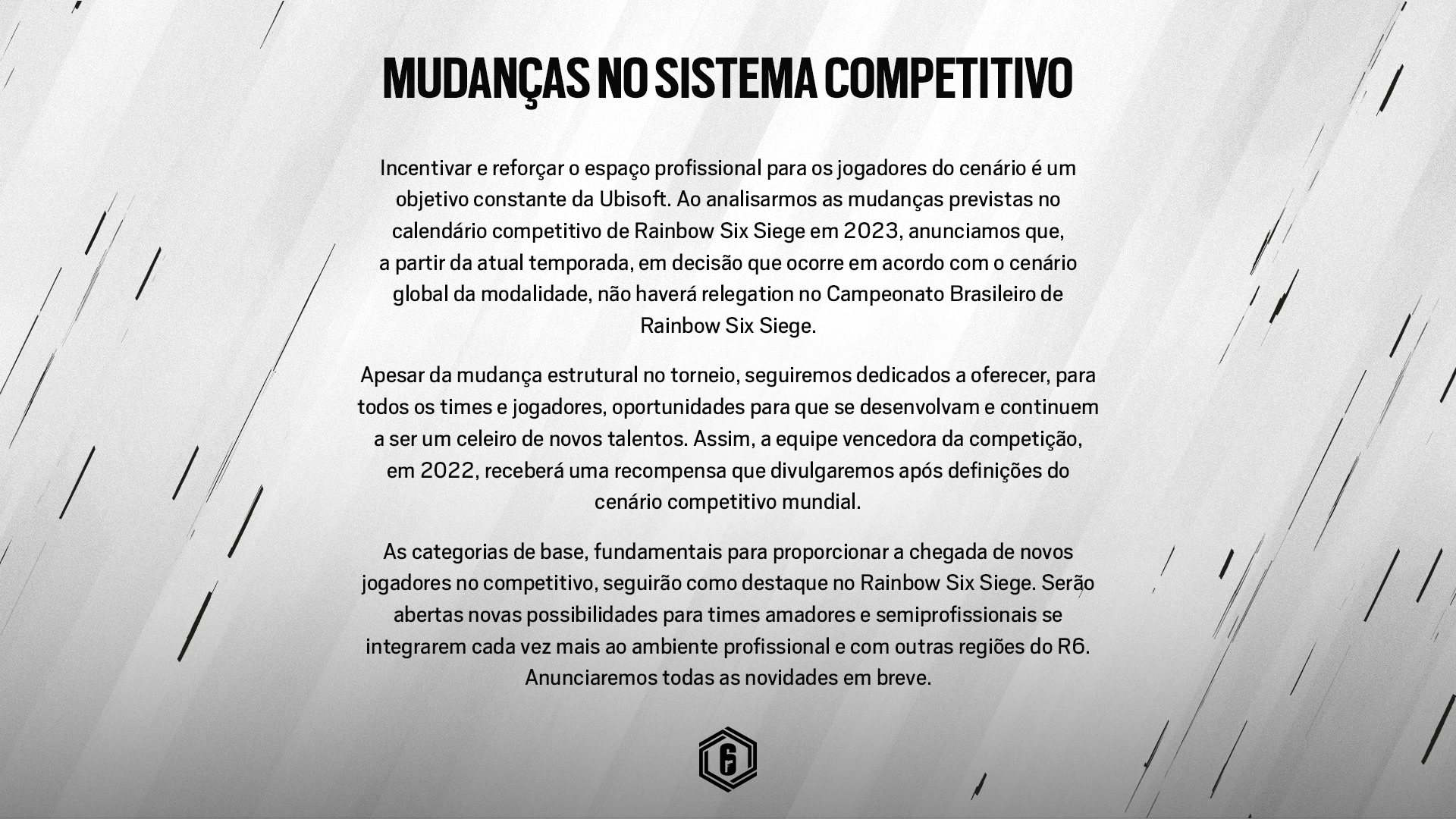 When we look at the planned changes in Rainbow Six Siege competitive calendar in 2023, we announce that... there will be no relegation in the Rainbow Six Brazil Championship.

Despite the structural change in the tournament we will remain dedicated to providing for all teams and players opportunities for them to develop and continue being a storehouse of new talent. Thus, the winning team of the competition in 2022 will receive a reward that we will disclose after the format changes are announced.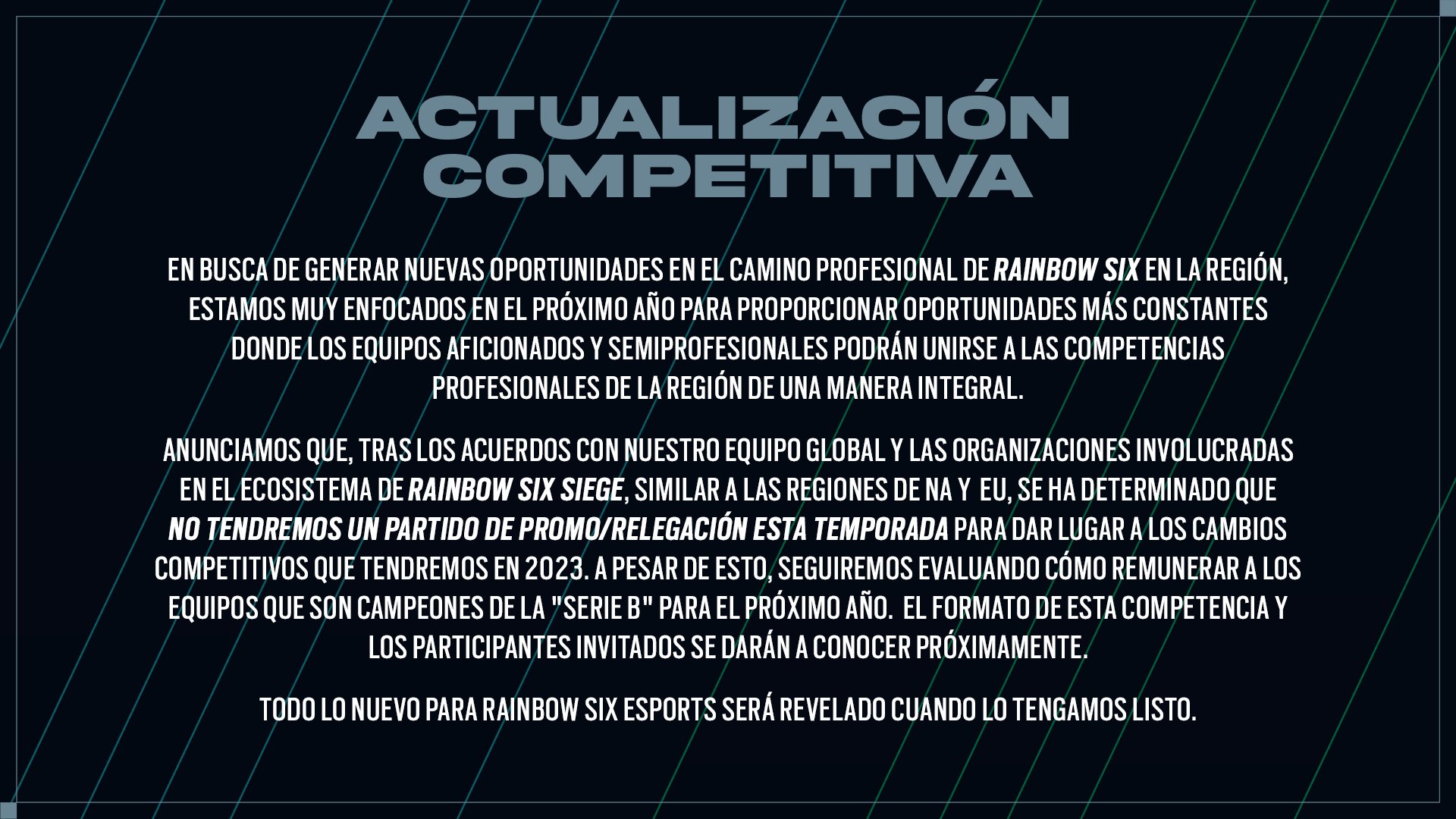 We announce that, following agreements with our global team and the organizations involved in the Rainbow Six Siege subsystem, similar to the NA and EU regions, it has been determined that we will not be having a promo/relegation match this season to result in the competitive changes that we will have in 2023.

Despite this, we will continue to evaluate how to reminerate the teams that are the champions of the "Serie B" for the next year. The format of this competition and the invited participants will be announced soon.
This announcement mirrors one Ubisoft made in June when they stated that "we are still evaluating whether this year's [NA and EU] Challenger League will grant a spot in the [professional] League next season or if the winner's reward will take another shape."
This news will come as a massive relief to fans of TropiCaos, PÊEK Gaming, and Hawks, who all looked very likely to face a relegation challenge in December.
It's worth mentioning that in the six relegation matches across the three sub-regions since the beginning of the 2020 season, only one has been won by the challenging team. The Mexican Championship has also been struggling to keep organizations attracted, with Kingdom Gaming leaving just last week while both the 2020 and 2021 Seasons ended with just seven organizations rather than the planned eight.
The reason stated for this change is due to "competitive changes that we will have in 2023", which have been heavily rumoured previously to be affecting APAC specifically.
In Mexico and South America, the sub-regions are seemingly being renamed LATAM North and LATAM South, with the North getting a lot more attention. It is currently unknown what changes are occurring in Brazil.